Personal Counseling Center Staff
Rosemary F. Mugan, PsyD
Executive Director
Rosemary is an alumnus of Providence College, having graduated with a B.A. in Psychology and currently teaches in the Masters in Counseling program at PC. Rosemary received both her Masters and Doctorate in Psychology from the University from Hartford. Her professional interests have been in college mental health having done training in counseling centers at Trinity College, a pre-doctoral internship at the University of Massachusetts at Amherst and her post-doctoral training at Roger Williams University's Counseling Center. Rosemary has been interested in working with students in their own personal processes of growth and change as students examine their sense of self throughout the collegiate experience and the impact of culture on that experience. She is also interested in working with students around issues of grief, relationship issues, eating disorders, trauma, anxiety and depression.
Jonathan Dator, PhD, MSCP, CGP
Associate Director of Training, Staff Psychologist
Jonathan was born in San Jose, Costa Rica and grew up in the New York City Tri-State area. He is a Licensed Psychologist in Rhode Island, is credentialed by the National Register of Health Service Psychologists, and is a Certified Group Psychotherapist (CGP). He holds a Post-Doctoral Master of Science (MSCP) in Clinical Psychopharmacology from Fairleigh Dickinson University, a Doctor of Philosophy (Ph.D.) in Counseling Psychology with a specialization in Multicultural Counseling from Seton Hall University, a Post-Master's Certificate in Global Mental Health: Trauma and Recovery from Harvard Medical School, a Certificate of Advanced Graduate Study (CAGS) and Master of Education (M.Ed.) in Counseling from Boston University, and a Bachelor of Arts (B.A.) in Psychology from Western Connecticut State University. Jonathan has extensive training experience in various college and university counseling centers including externships at Montclair State University, Seton Hall University, Rutgers University, an APA-Accredited Doctoral Internship in Health Service Psychology at the University Counseling Center at the University of Notre Dame, a Post-Doctoral Psychology Residency at the University of California, San Diego Counseling & Psychological Services, and pro bono counseling services to students at the American University of Afghanistan. He has also worked in hospital, residential treatment, assisted living, and public school system settings and has engaged in psychology training in Europe and the Caribbean. Jonathan has held leadership positions in the Section on College and University Counseling Centers of the American Psychological Association, the National Latinx Psychological Association, the New Jersey Psychological Association, and the Latino Mental Health Association of New Jersey. He has focused his training and work on providing care to disenfranchised, marginalized, and underserved groups through research and practice with a social justice lens. When not at the Personal Counseling Center, Jonathan enjoys spending time with family and friends, walking his Siberian Husky, traveling, and rooting for his favorite New England sports teams.
Susan Ellingwood, MSW, LICSW
Clinical Counselor, Substance Use Counselor and Assistant Director of Substance Abuse Services
Susan serves as a Clinical Counselor and as a Substance Use Counselor, and is a Rhode Island licensed clinical social worker. She earned a Masters in Clinical Social Work from Boston University and a B.A in Psychology with a Minor in Women's Studies from Rhode Island College. She received additional training in Comprehensive Integrated Dual Disorder Treatment, Substance Use Treatment, Motivational Interviewing, Sexual Assault Advocate/Counselor Training, Group Therapy, Holistic Health and Wellness, and Dialectical Behavior Therapy. She enjoys using an integrated and eclectic approach in individual and group therapy.
Fr. Joseph J. Guido, OP, EdD
Senior Staff Psychologist
Fr. Guido is a licensed psychologist in Rhode Island and holds a joint appointment as Senior Staff Psychologist and Assistant Professor of Psychology. He is a graduate of Brown University where he majored in history, the Pontifical Faculty of the Immaculate Conception where he studied philosophy and theology, and Harvard University where he received his doctorate in human development and psychology. He completed his clinical internship at Harvard and a post-doctoral fellowship at the Danielsen Institute at Boston University. He is interested in helping young adults deal with the myriad challenges that come their way, and helping them compose a sense of themselves as worthy of love and capable of effecting a life of meaning and purpose. He is particularly interested in issues of attachment and loss, mourning and resilience, trauma, and the role that faith can play in coping with adversity.
Susanne E. Danish, PhD
Staff Psychologist/Clinical Counselor
Susanne is a licensed clinical psychologist in RI. She received a BA in psychology from Rutgers University, a MSEd in Therapeutic Interventions and a Professional Diploma in School Psychology from Fordham University, and a PhD in Clinical Psychology from Adelphi University. Susanne came to us after completing a doctoral internship at Fordham University's Counseling Center and a Post-Doctoral Fellowship at URI's Counseling Center. Susanne's professional interests include identity exploration, mindfulness, healing trauma, developing self-care and compassion, attachment and love, building healthy relationships, and creativity.
Meeckral Searight, LICSW
Clinical Counselor
Micki is a Providence College alumnus with a bachelor's degree in sociology. She earned her Master's degree in social work from Rhode Island College and has over 15 years of experience in mental health/human service settings. Micki spent much of her time post-licensure with the Providence Center, working clinically with children, families and adults in various programs, including outpatient and in-home settings within the agency, and also has vast crisis intervention experience within an emergency room/hospital setting. She is experienced working with individuals and families from diverse backgrounds and utilizes a solution focused, cognitive behavioral treatment approach in her work with clients.
Jessica Pfeifer Stewart, PsyD
Clinical Psychologist for Student-Athletes
Jessica is a Licensed Psychologist in Massachusetts and Rhode Island. She holds a doctoral degree in Clinical Psychology from Williams James College and a master's degree in Sport Psychology from Boston University. She has over a decade of experience providing individual and group psychotherapy in a variety of settings including hospitals, mental health clinics, and on college campuses. Her clinical work has focused largely on working with college students since completing her post-doctoral fellowship at Boston College's Counseling Center. Jessica's extensive personal and professional experience within sport paired with specialized education in the area informs her expertise in understanding athlete mental health. In addition to her work with student-athletes at PC, Jessica has a private practice in the greater Boston area and consults to several universities and athletic organizations throughout New England regarding best practices in supporting athlete and student-athlete well-being.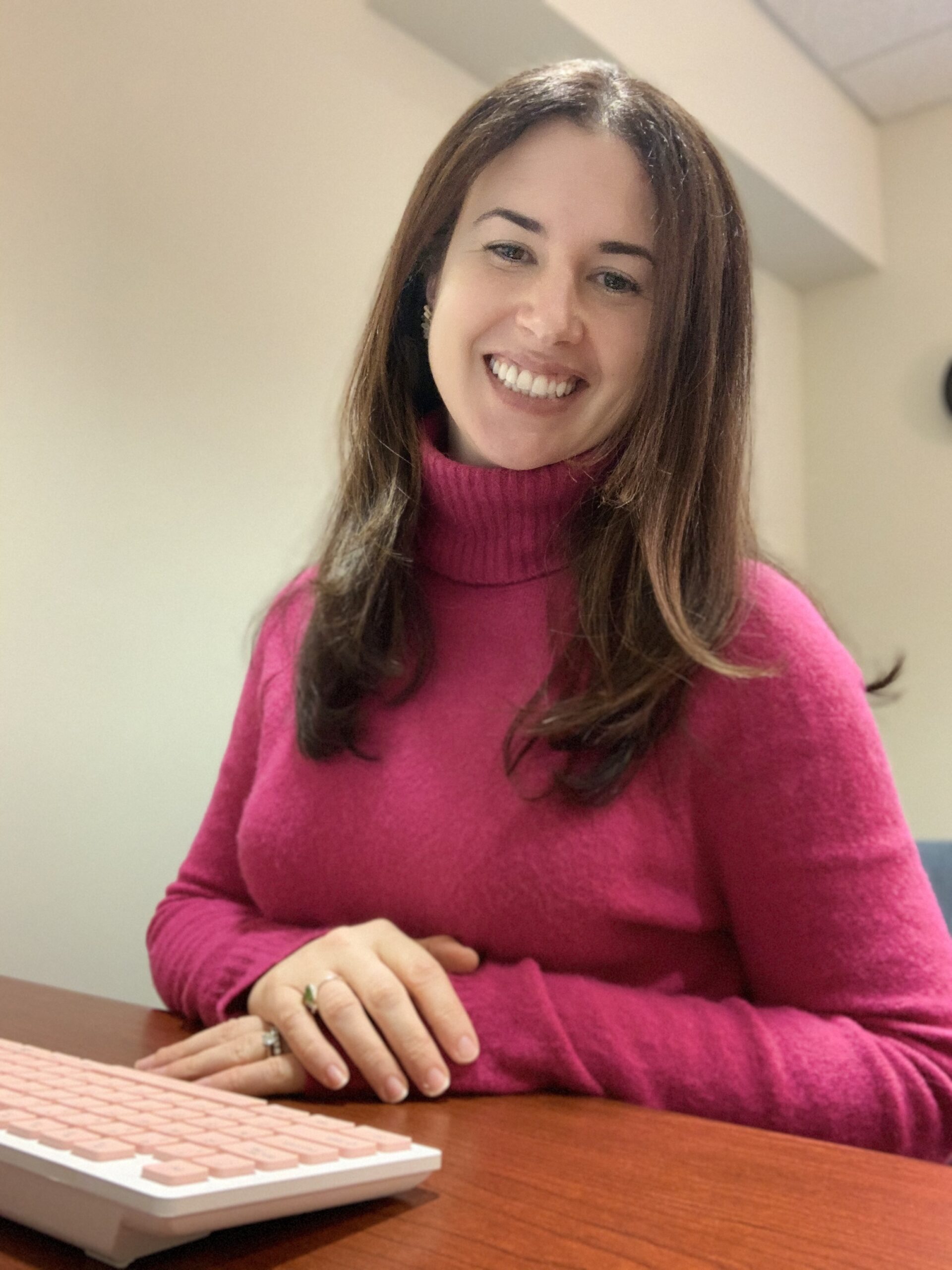 Carolyn Bouley, LMHC
Triage Counselor
Carolyn Bouley is a Licensed Mental Health Counselor in Rhode Island. She earned her BA in psychology from UMass Dartmouth, a Master's Degree in counseling from Provdence College, and a Certificate in Graduate Studies in Advanced Counseling from Rhode Island College. Over the past several years Carolyn has worked as a per diem therapist at the Personal Counseling Center, and she is excited to begin her new role as triage counselor. Carolyn has a background in acute psychiatric care with experience in CBT, ACT, and DBT. Carolyn strives to help students feel comfortable accessing counseling services and supporting them throughout the process.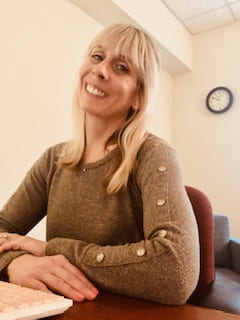 Kristie Ervanian, LMHC
Part-time Clinical Counselor
Kristie has worked as a part-time clinician in the Personal Counseling Center since 2015. She received a BA in Psychology from Rhode Island College, a Master's Degree in Professional Counseling from Lindenwood University, and a CAGS in Professional Counseling from Rhode Island College. She has been a Licensed Mental Health Counselor in the state of Rhode Island since 2010. In addition to her work with students at Providence College, Kristie also works at private practice in Warwick, Rhode Island. She has experience working with individuals, couples, and families and she utilizes Acceptance and Commitment Therapy, Cognitive Behavior Therapy, and Solution Focused Therapy in her approach to working with clients. In her leisure time, Kristie enjoys traveling, spending time with family and friends, reading, and exercising.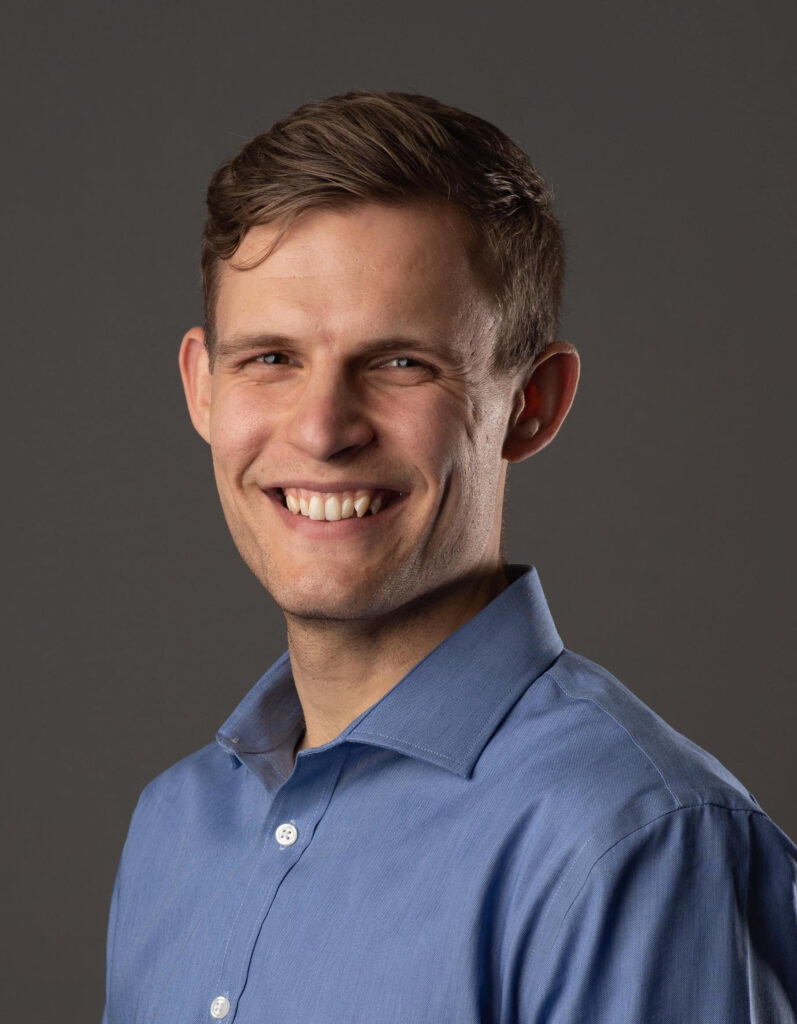 Piotr Piasecki, M.A., CMPC
Doctoral Psychology Extern
Piotr is a Doctoral Psychology Extern from Boston University. He is in the Counseling Psychology Ph.D. program with a specialization in Sport and Human Performance. Piotr is looking forward to working with Providence College students. He is an advocate for student mental health and pursues to destigmatize help-seeking behaviors among the college population, particularly with student-athletes. Piotr has been trained as a mindfulness instructor through the center for Koru Mindfulness, which provides evidence-based meditation and mindfulness for college-aged populations. His approach is client-centered and heavily influenced by positive psychology to create space for flourishing and ultimately thriving. Piotr is also bilingual, fluent in Polish.
Piotr has a Master of Human Kinetics degree, specializing in sport and exercise psychology at the University of Windsor, Canada. Piotr also has a Master of Arts degree, specializing in rehabilitation counseling at Adler University in Chicago. Piotr is a Certified Mental Performance Consultant through the Association for Applied Sport Psychology. Piotr has conducted and continues to do research pertaining to team cohesion, mindfulness, and peer leadership.
Bryce Scottron, M.A., LMHC
Doctoral Psychology Extern
Bryce is a Doctoral Psychology Extern and is currently in his final year at the University of Massachusetts Boston pursuing his Doctorate (PhD) in School Psychology. In 2013 he earned his Master's degree in Mental Health Counseling from William James College, going on to earn his licensure as a Mental Health Counselor (LMHC). Bryce has worked in a variety of settings such as Boston College High School (BC High), Gosnold Outpatient Mental Health Clinic, Stonehill College Counseling Center, and Private Practice. His primary experience has been working with adolescents, families, and young adults. Outside of counseling, Bryce enjoys weightlifting, running, biking, playing any sport, and listening to podcasts about wellness and nutrition. He is a former college football player as well as a former high school track and football coach. Bryce holds an interest in issues surrounding interpersonal relationships, trauma, anxiety, depression, sport and performance and career counseling. He is excited to support students by incorporating a variety of therapeutic techniques, such as strengths-based approaches, motivational interviewing, eye motor desensitization reprocessing (EMDR), and cognitive behavioral treatment.
Rachel Graves, AS
Administrative Coordinator
Rachel has an Associate in Science in Law Enforcement and Legal Studies, an EMT certificate, and is currently pursuing a BA in Psychology at Providence College. Rachel is a Public Safety Officer at Bryant University, trained in campus safety, dispatch, mental health, and Title IX. Prior to PC and Bryant, Rachel was employed as a Paralegal. Her interests include riding her motorcycle, spending time with her two cats, and making Providence cleaner.